As City at War comes to a close, the newest Ninja Turtle will be getting her own spinoff-series from publisher IDW in 2020 with TMNT: Jennika.
Jennika goes solo
So this is a little bit complicated if you're not reading the current ongoing TMNT series from IDW. Basically, in the City at War storyline, we get a new Teenage Mutant Ninja Turtle.
Former Foot Soldier and current ally (and Casey Jones girlfriend) Jennika is mortally wounded at one point. Unable to save her via normal means, Donatello attempts to use mutagen. The problem is that he also has to use a blood transfusion from one Leonardo.
The result is a full-on mutation, as Jennika is reconfigured into a Turtle herself. Now a mutant, she once again battles against the Foot. More over, she also has to deal with everything from her life as a human having been burned away.
If you're not reading, I definitely recommend that you start. IDW's TMNT series is a great one that really respects the source material. It's a terrific melding of several different Turtles continuities.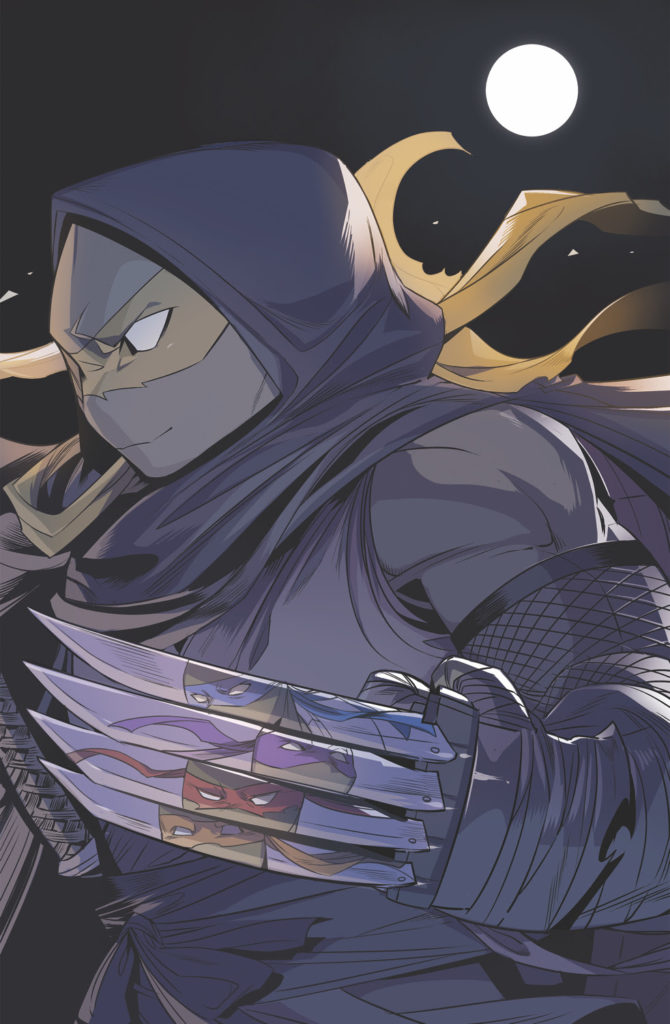 And now that new TMNT universe is about to get a bit bigger with TMNT: Jennika. The fresh miniseries will launch in 2020 and feature the newest Ninja Turtle. Expect to see art and story both, from Brahm Revel.
From IDW:
Written and illustrated by Brahm Revel(Guerillas), who previously shed light on the character's mysterious origins in IDW's TMNT Universe series, the miniseries finds Jennika still trying to acclimate to life as a mutant. Drawn into conflict with a never-before-seen villain, she embarks on a journey that forces her to face her troubled past and conflicted present!

"Jennika has always been a fascinating character, and her story is now moving in directions none of us could have ever anticipated," says Revel. "I'm very excited about the opportunity to revisit Jenn's past and explore how she's been handling the recent changes in her life, all while being tested by a world that's changing just as rapidly as she is."

IDW