Hasbro is bringing the star-spangled Avenger's shield back to retail once again. A part of the 80th anniversary line, the shield will arrive this fall.
Wield the shield
You might remember a few years back, when Hasbro first started its replica line. An offshoot of Marvel Legends, the series has included such items as Iron Man's helm, Mjolnir, Black Panther's mask, and Captain America's shield.
The shield originally came in two flavors – metal and plastic. The metal one was obviously a lot pricier, though both looked pretty much the same otherwise. If you missed out on it the first time around, I've got some good news for you, because it's back.
The plastic version of the shield will be making its way back to retail this fall,as a part of the 80th Anniversary-branded line of Marvel Legends.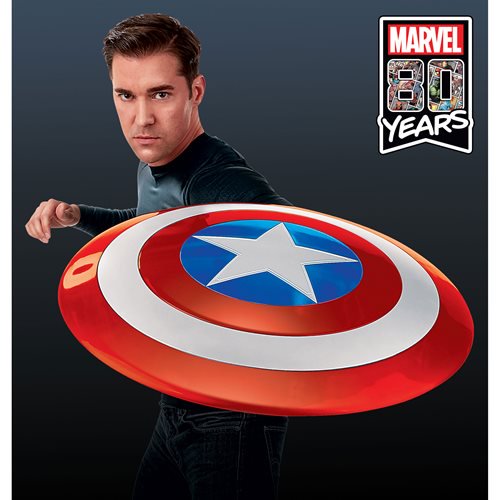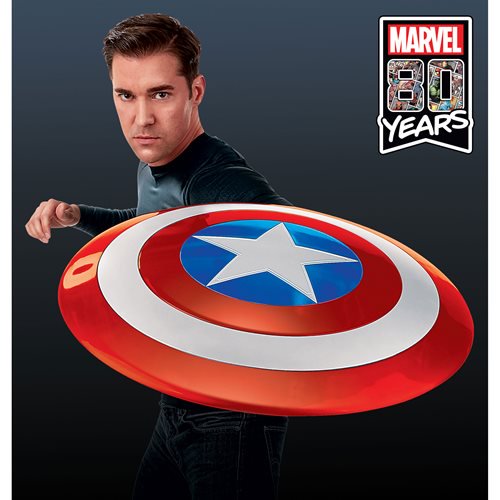 As you can see, it's basically the same version as before. With a circumference of 24″ and sporting a comics-accurate paint app, it should look just as good on your wall.
Annoyingly we can't see the back in the preview imagery. If it is the same shield as before though, then it's fully finished on the reverse side. And it also has a set of grips for… wielding.
If you want one, hit the link and visit our friends at Entertainment Earth. You can set up a pre-order as of right now. The Captain America shield hits in October for a price of $99 USD.