The Nintendo Download is still looking a bit sparse since the Holiday rush, but there are a few decent choices this week, if you're so inclined.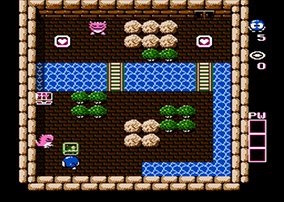 For starters, The Adventures of Lolo is a pretty terrific little puzzle game from the NES. I wasn't into puzzlers at all when I was a kid and I poured a ton and a half of hours into the game, even playing through the night once. So that one's worth your time on the 3DS- or at least, a glance at the product page.
Chariot is also new this week and brings the indie title to the Wii U. Actually kind of a morbid title, your goal in the game is to get the Princess and her betrothed to the final resting place of the King… who's body you're carrying with you. Not that the game looks dreary at all, it's actually nice and bright with cutesy graphics, but that's kind of dark.
Other than those two, there's a Mega Man Battle Network title, some decent sales, and the arrival of a bunch of other, smaller releases for both the Wii U and the 3DS. Scroll down to have a look.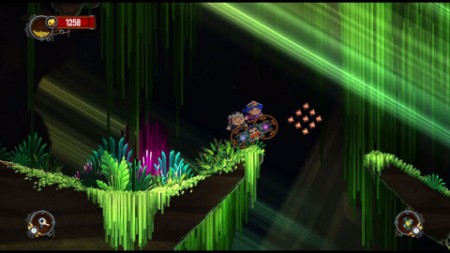 Nintendo eShop Sales:
Also new this week:
In addition to video games available at retail stores, Nintendo also offers a variety of content that people can download directly to their systems. Nintendo adds new games weekly to the Nintendo eShop on the Wii U console and the Nintendo 3DS family of systems, the Nintendo DSi™ Shop for the Nintendo DSi system and the Wii™ Shop Channel for the Wii console.
The Nintendo eShop is a cash-based service that features a wide variety of content, including new and classic games, applications and demos. Users can add money to their account balances by using a credit card or purchasing a Nintendo eShop Card at a retail store and entering the code from the card. All funds from one card must be loaded in the Nintendo eShop on either Wii U or the Nintendo 3DS family of systems, but can be used in either Nintendo eShop if the systems are linked to a single Nintendo Network account.
The Wii Shop Channel offers games and applications and uses Wii Points™, which can be purchased via the Wii Shop Channel. The Nintendo DSi Shop offers games and applications and uses Nintendo DSi Points™, which can be purchased in the Nintendo DSi Shop.
Remember that Wii U, Wii, Nintendo 3DS, Nintendo 3DS XL, Nintendo 2DS and Nintendo DSi feature parental controls that let adults manage some of the content their children can access. For more information about this and other features, visit http://www.nintendo.com/wiiu or http://www.nintendo.com/3ds.