GameStop president Tony Bartel tells investors that demand for Microsoft's newest console is on the rise with the announcement that a cheaper, Kinectless SKU is on the way.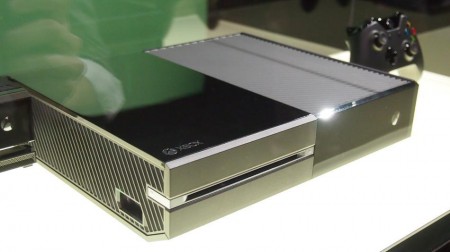 The announcement to create a Kinect-free Xbox One console that would sell for a lower price point wasn't all that long ago, but it's already showing dividends according to global game retailer GameStop. Company president Bartel inventors via a 'financial earnings' conference call that demand for the new revision of the console has increased in stores since the move, a fact that both Microsoft and GameStop are happy about since it'll mean more hardware sold and more potential software to sell to those new users.
Though the new Xbox One SKU is pre-orderable now, Bartel apparently didn't share any figures with those investors according to IGN, who picked up the story. Instead  the president simply cited the "stronger demand as a result of the price drop."
For it's part, Microsoft is still insisting that Kinect is a big part of their future and the Xbox One. I have to wonder though, how true that'll turn out to be if the console begins selling at a steady pace without the peripheral. Though it certainly didn't seem like it too long ago with Microsoft's bluster about the camera array, but it could just be that Kinect could be on a fast track to the land of R.O.B., light guns, and Wii-waggling.
Source: IGN