Though Halo 5 won't be arriving on Xbox One's till 2015, The Chief will indeed be appearing in some form. 343 Industries has announced that Halo: The Master Chief Collection is on the way for this Autumn.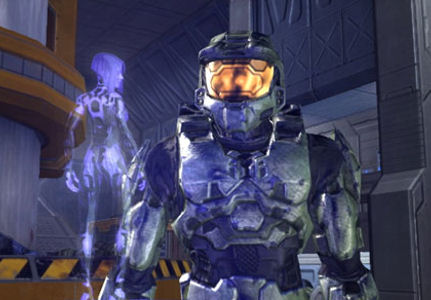 Gadgety-goodness site Engadget has leaked a source delivered piece of news that a set collecting the five numbered Halo titles into one little bundle of snooty joy (so no Halo: Reach or ODST here) is on the way. Halo: The Master Chief Collection will reportedly come complete with the Master Chief's main adventures up till now from his time on both he Xbox and the Xbox 360. Halo: Combat Evolved through Halo 4 will be in the set and all will be getting the same treatment that Halo: CE got on the Xbox 360 a short while ago.
No developer has been announced as of yet for the pack, which isn't all that surprising since technically all of this is still rumor, but Saber Interactive and Certain Affinity teamed up to deliver the remade version of Halo: CE, so it's a fair bet that one of the two (or both) might be involved this time around too. It's also an unknown whether that first Halo game will be altered at all from it's already remastered Xbox 360 edition, though at the very least, Halo 2 would most definitely be since it hails from the days of the regular old Xbox.
Stay tuned for more, most likely at E3.
Source: MCV