Activision's newest entry into their mega-popular series lands on the PS4 and Xbox One next week.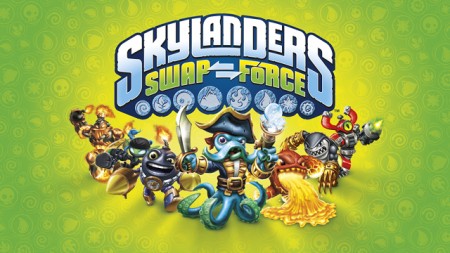 We reviewed Skylanders SWAP Force a short while back and thought it was a pretty fantastic title for the Xbox 360 and the Nintendo 3DS. The next-gen versions of the game though, should at the very least look all that much better though, so if you're a super-fan, you might twang to consider upgrading. If you haven't bought in yet for some reason, then you might want to do so now.
Optimized for next-generation game systems, Skylanders SWAP Force features an all new graphics engine that delivers high-resolution visuals that bring to life amazingly detailed characters and richer environments to deliver a high level of visual fidelity that immerse players in the game like never before. The game runs in native 1080p on both next-generation consoles, further bridging the gap between a video game and feature film experience.
Skylanders SWAP Force is actually in stores right this very minute for the Xbox One and PS4 (in addition to just about everything else), so you can grab a copy before the consoles even hit retail and get ready for Friday… or next Friday.