Hit manga and anime, Shingeki no Kyojin (Attack on Titan for those of us in the west) is being turned into a game for the Nintendo 3DS.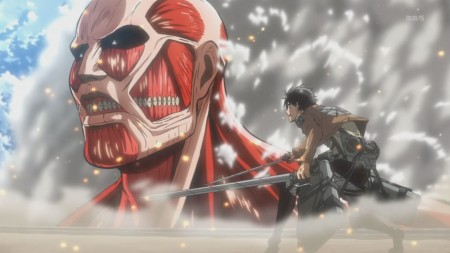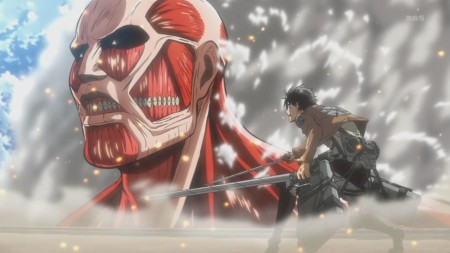 According to Siliconera, the game is to be developed by Spike Chunsoft, the same team who were responsible for creating my favourite game to be released on the Nintendo DS, 999: Nine Hours, Nine Persons, Nine Doors.
For those of you that are unfamiliar with Attack on Titan, HAVE YOU BEEN LIVING UNDER A ROCK!!!!! (Just kidding) The story revolves around a young boy, Eren Jeager, whose mother is brutally killed and eaten by one of the titular titans, thus, Eren resolves to become strong enough to defeat the titans by enlisting in the military. The show itself features massively stunning action set-pieces and it will be very interesting to see how the developers plan on fitting such grand-scale battle sequences on a handheld console.
More details are to be made available in the September 9 issue of Japanese magazine Kodansha's Bessatsu Shonen. Attack on Titan is a show I can't recommend high enough for you to watch, even if you're not interested in anime, the story alone does enough to grip you from the get-go and the action sequences will leave you astonished at times.