Three SimCity developers forge their own path.  With lava.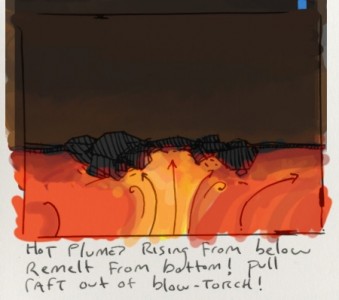 Over on Twitter, SimCity Creative Director Ocean Quigley announced that he and two others are leaving Maxis in order to found their own independent studio, which is called Jellygrade.
Their first game will be for the iPad and "We're making a simulation about the dawn of life on earth; about lava, water, rock and the emergence of the first primordial creatures."  Some concept art was even released on the studios Tumblr account, which you can see above and at the link here, and seems to suggest there may be choices you have to make.  It certainly looks interesting.
Source: Kotaku