Well someone thinks games are art. New York's Museum of Modern Art (or MoMA) has just expanded its collection of games in their Architecture and Design collection with six classic (and I do mean classic) titles.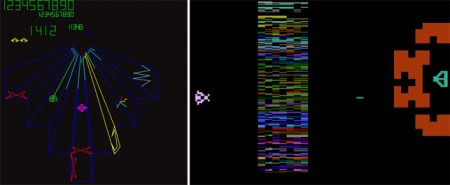 Video games don't come any more classic or 'all time great' if you will, than these newest offerings on display at MoMA. Brand new to the collection are Pong (1972), Space Invaders (1978), Asteroids (1979), Tempest (1981), Yar's Revenge (1982), and Minecraft (2011). Yes, I guess it's true that Minecraft isn't really a classic title, but it sure it popular. So popular that it's joined some of the greatest and most revered games in all the medium and that's gotta say something.
Also new in the collection is the 1972 Magnavox Odyssey. This is a console that I myself never owned, but has a very special place in the hearts of many a gamer. You can check out some more info on the new acquisitions for the installation here, or just head down to MoMA and visit them yourself along with a bunch of other really cool stuff in one of the biggest and best museums in NYC.