Fans clamored for the original Darkstalkers to get the HD treatment for a digital release, but when they got what they asked for, well…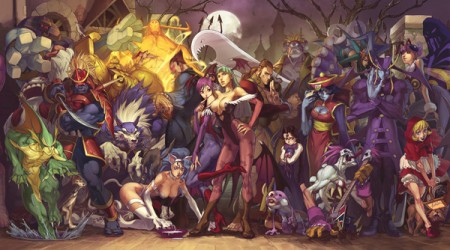 Gaming giant Capcom recently went on the record with its thoughts about digital HD re-releases of older titles in their catalog. The company released a statement saying that there might not be too many more of their classic games seeing release across digital platforms this generation.
Now Capcom Senior VP Christian Svensson has come right out and said that they're disappointed in the sales of the latest of these re-done games – Darkstalkers Resurrection.
I'm disappointed in the opening sales response relative to any other fighting titles we've put out on the same platforms given the frequency and urgency of requests we've had here over the last several years and the quality of the execution.
Svensson did say however that Capcom isn't totally giving up on the format and added that they were working on "promotions and the like to improve the situation". Personally, I think the only thing that would make these HD-ified games more palatable to gamers would be lowering the price tag.
HD re-releases are kind at a double-edged disadvantage when you think about it. Big time fans probably already have the game in question on a dozen or so formats and players new to the series might not be all that enthused about a game made a decade or so ago, but with a new coat of paint.
A lower price and maybe some new elements (though you'd tick off purists) might go a long way to making the 'HD' worth adding to the end of a game's title for publishers like Capcom. I've never been a big fan of Darkstalkers myself, but I did pick up the Super Street Fighter II HD title that was released a ways back and I'd love to see the Alpha series get a similar release, so I'm glad to hear that Capcom hasn't completely discontinued the format.
As for just what the company will do in the future, we'll have to see how robust the changes are and just what kind of 'promotions' they'll be offering.
Source: MCV