The famed bounty hunter was almost the starring character in Star Wars 1313- before it was cancelled by Disney that is.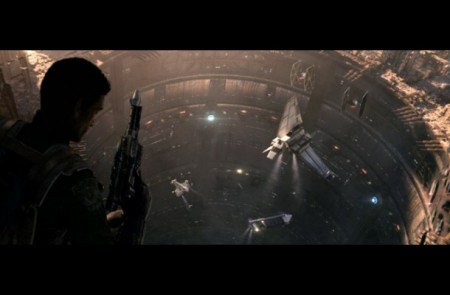 Now, try not to get too excited Star Wars fans, because there's a ridiculously small chance that 1313 will ever (ever) see the light of day on a console or PC anywhere at any time, okay? Since we got that out of the way…
Before it was all but killed off by new property owner Disney, Star Wars 1313 was on its way to becoming a Boba Fett game. According to Kotaku, George Lucas himself had made the change and wanted to see the third-person action title focus on everybody's favorite not-so-dead bounty hunter.
Like I said though, don't get too excited because even though Disney is still looking to make Star Wars games down the line (and you better believe there'll be some tie-ins when the new trilogy launches), everything that was in development (at least, publicly) was cancelled when LucasArts was shut down- and that includes Star Wars 1313
Adding to that, an anonymous source was quoted talking about the game and stated that "1313 was always in danger of not being made." So, the most original and exciting Star Wars game to emerge since who knows when (Dark Forces maybe?) was under constant threat of cancellation all along.
Yep, sounds about right.
Source: MCV