Doing quite well these days is Nintendo, who's Switch console is all the rage. So much so that the company has won the month yet again this past October.
Switching to the Big N
Look, the Wii U wasn't great. The original Wii charged into the gaming world like gangbusters, on the heels of the failure that was the GameCube. Though it waned seriously in it's last years, Nintendo looked to the Wii U to pick up where the original motion-controlled console left off. It didn't happen.
There were more than a few (including me) who thought that -as good as it looked- the Switch might have been more of that. As you can clearly see though, that's extremely far from the case.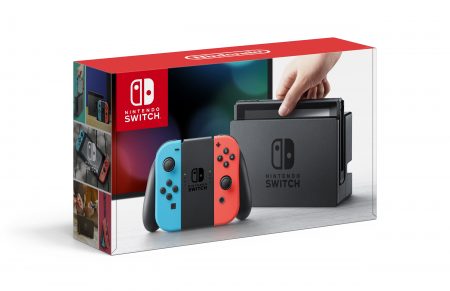 According to NPD, the Switch was the number one selling console for October. Number two? The SNES Classic. Yes, seriously. Add to those numbers the sales of the 3DS, which is still doing well, and you the second straight month that Nintendo topped hardware sales.
Actually the whole industry is doing pretty well. Nintendo says that overall hardware sales reached more than one million units. That's the first time since 2011 that that happened. Good stuff, especially leading into the Holiday Season.
As for games, Nintendo ruled there too with Super Mario Odyssey taking top honors in sales. Impressive for a game that launched in the last few days of the month. Nintendo also had the 10th and 11th best-selling games of October, with Mario Kart 8 Deluxe and Breath of the Wild.
Yep, times are good for the hardware/software giant, who are poised for a very big Holiday indeed.