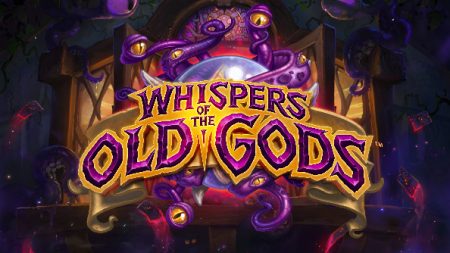 Blizzard announces players will recieve three packs of the latest expansion just for logging in after the expansions' release.
Following this, five additional packs will be recieved upon the completion of ten standard games are completed. All this, along with a C'tun and two Beckoner of Evil cards.
The complete expansion will encompass 134 cards, so recieving 60+ cards just for playing the game, that is a nice incentive. Many people see this as an apology, after Blizzard moved to a new model which blocked access to many existing cards. Though do not be fooled, many people are welcoming the changes, as well as the free cards.
The Whispers of the Old Gods expansion, and the split into Standard and Wild modes, will arrive in Europe on April 27th. The changes will roll out in the US on April 26th.
Source: MCVUK