The Epix cable channel is celebrating the American Independence Day in a somewhat unusual way. Instead of finding pomp and circumstance, you'll find the network broadcasting a little old fashioned crazy.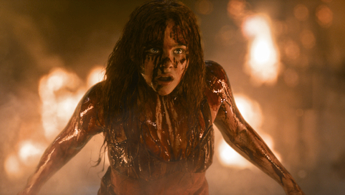 American Psycho is the theme of the day and you'll be seeing a lot more than just fireworks on the Epix channel this coming Fourth of July. The net will be airing the best of the 'American' psycho-killer movies all day long, so you can get to grilling your hot dogs burgers and while (for instance) Carrie gets to grilling a few unlucky folks with her pyrokinetic powers. Now that's a hot way to spend the day! (sorry…)
The "tribute to terror" includes the TV premier of the latest verso of Carrie, as well as classic genre staples like The Usual Suspects, Primal Fear, Silence of the Lambs, and Texas Chainsaw. If you're to be spending the day inside under the cover of some (more than likely) much needed air conditioning, this while day of programming will definitely give you some added chills (and maybe a few gross out moments too).
Here's your lineup, scheduled to kick off at 7am eastern time on July 4th, 2014:
"American Psychos" Full Schedule – All Times Eastern

 
July 4th

7:00AM ET – You're Next

8:35AM ET – Breakdown

10:15AM ET – The Frozen Ground

12:05PM ET – The Usual Suspects

2:00PM ET – You're Next

3:40PM ET – Primal Fear

6:00PM ET – Silence of the Lambs

8:00PM ET – Carrie (2013)-World Television Premiere

9:45PM ET – Texas Chainsaw

11:30PM ET – Carrie (2013)

1:15AM ET – Primal Fear

3:30AM ET – The Frozen Ground

5:20AM ET – You're Next