DramaFever.com is one of the nets best kept secrets that shouldn't be. Watch seasons of imported subtitled television shows for free, legally and enjoy something you would otherwise miss. As a quick guide we've got together a collection of recommended shows you can watch right now on DramaFever. From action to comedy with a little drama thrown in the mix. In summer when there's little new content on television why not try something experimental, who knows you might find a new favorite show.
Our international readers can watch the first five episodes of any and all the Korean and Taiwanese shows free with no credit card but to be sure what you can see where you are (and to see what else is available to you) check out the information page. While for our US readership it's even better, you can watch every episode for free with only adverts or subscribe to the premium service to enjoy no ads, high definition streaming and being able to enjoy watching on one of multiple platforms including iPad and Android devices.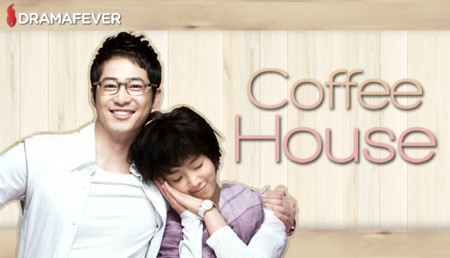 From 2010 in Coffee House a well known and respected author finds himself taking shelter from the rain in a little family coffee shop. The unemployed daughter that runs it day to day needs a job, and after she falls victim to a series of embarrassing events suddenly gets the call that he wants her to work as his secretary.
From her point of view everything is coming up great. She gets to be employed just like the friends who surpassed her and have her overbearing family become proud of her. When she arrives to work at the publishers where he writes it quickly becomes apparent to her that behind the glossy exterior he's the largest tool in the box. Picky to the point of arrogance and unwilling to accept anything other than perfection. He has a deadline to write a book, and while normal assistants would be doing research at international locations so they can tell the writer what it looks down to the texture of the wallpaper like he has her just sharpen ten pencils a day, make the coffee, then the second she leaves the room sent to do busywork he trashes the lot and replaces them with his own.
As all too often the pilot is somewhat of a mixed bag. There's occasional flashes of what could be an outstanding use of the premise then others that make you want to check your e-mail as time passes. What really should be seen is the second episode, that is where the fun begins and the show comes into it's own. After she learns of his superiority complex, that he looks down on everything she does and only hired her to pay back a debt she pushes him and goes out to prove that she is not an amateur, but will be a professional secretary. It's an underdog comedy in it's purest form, the naive honest hard worker we root for that faces the crazy writer and his bizarre demands and does them no matter what they are.
The main focus is on the writer spending each day writing in a bubble and the perverse pleasure he takes from making his secretary suffer. Sometimes in the excuse of 'research'. Coffee House is a show some will love and others will hate. It's a comedy, in the first few episodes he sticks her in a suitcase without explanation and asks her to try and ring him. At another point he has her breathe in a tank of helium just for kicks in a laugh out loud moment when after he tells her she may not get her voice back as a side-effect of the excess. Finally it becomes clear, to him she is there to relieve the stress of writing and in perfect comic fashion she ends up watching The Shining and starts to worry about getting a knife in the back from a stressed out writer. All work and no play…
Before we hit our bonus pick of the week DramaFever have posted a preview of the pilot on YouTube too which you can find below.
THE FRIDAY BONUS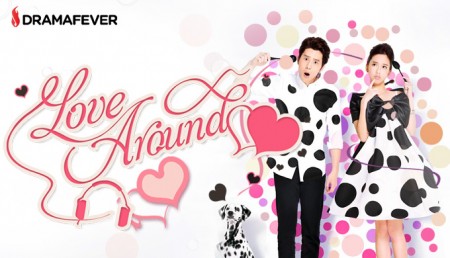 Today's pick was a subject of much debate as it's hard to narrow down the great content to just five titles. If you've enjoyed any of them be sure to check out some of the other DramaFever content including Love Around, a new show with only three episodes online so far with one new per week. About a recently dumped guy that doesn't chase the girl. He's a member of a family with some underground ties and must keep it secret from a radio host that has a terrible run of back luck as she keeps bumping into him. It's got a highly entertaining pilot that proves rom-com's can still do something original and become must watch television.
Writer of screen and print for a decade our Entertainment Editor.
Ted Stokes
has contributed 317 posts for Brutal Gamer