If you're a fan of Mortal Kombat, then you're in for a pleasant surprise. Scorpion has just been announced as DLC for Injustice: Gods Among Us.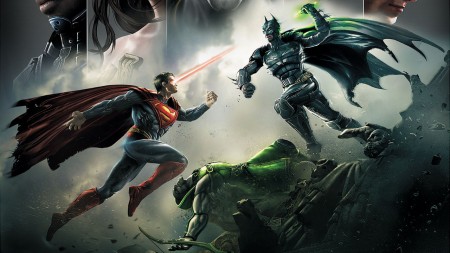 He will be available for download on June 11th, and can be purchased on XBLA and PSN. Scorpion is also getting a new redesign to come with his recent arrival onto the scene.  This is just one of the numerous characters that have been recently introduced to InJustice: Gods Among us. Lobo and Batgirl recently saw their debut on the game last month.
InJustice: Gods Among Us was developed by NetherRealm Studios and published by Warner Bros. Interactive Entertainment. The title is a fighting game featuring several DC universe characters, with a recent inclusion of ones outside of the DC comics.
The plot involves the Joker and the destruction he's caused to Metropolis. He also tricks Superman into killing Lois Lane, causing The Man of Steel to spiral down a path of tyranny in his anger, as he establishes dominance over the planet. The rest of the Justice League allies itself with Batman in order to defeat Superman and stop his dictatorial reign.
Injustice: Gods Among Us is available now on Wii U, Xbox 360, PS3 and iOS.
Well, my name's Christopher Deleanides as you all know and I'm the Nintendo Editor here at BG. I've been playing video games since 1992, and I've been a Nintendo fan the entirety of those years. My love for video games as well as Nintendo hasn't changed, and probably never will. The only thing that comes close is politics, as I'm very deeply involved in both local and international issues.