Digital holdouts will be able to get their zombie fix before the end of the year as Telltale's awesome The Walking Dead adventure game will be making its way to retail.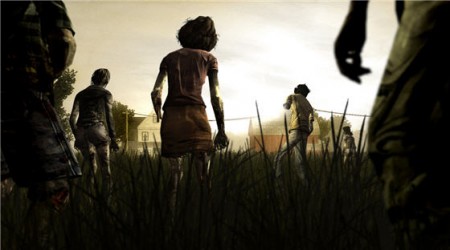 The episodic game has been lauded by both critics and fans for it's fresh new take on the 'graphic adventure'. In many ways, it's the equal of (some would say better than) the television show or the original comic. Personally, I'm not a fan of either the show or the book, but I absolutely love the game. The gameplay and story are incredibly well done and fit together beautifully. If you haven't played it- you need to.
Now that the game has officially been announced as being retail box bound, nobody has any excuses for not checking it out. And just in time for the Holidays too! Can you think of anything more cheery than a rotting, reanimated corpse? I know I can't.
Look for The Walking Dead on retail shelves for the Xbox 360 and the PS3 on December 4th.
Jason's been knee deep in videogames since he was but a lad. Cutting his teeth on the pixely glory that was the Atari 2600, he's been hack'n'slashing and shoot'em'uping ever since. Mainly an FPS and action guy, Jason enjoys the occasional well crafted title from every genre.