Quirky paint-exploring game Unfinished Swan lands on PSN on the 23rd/24th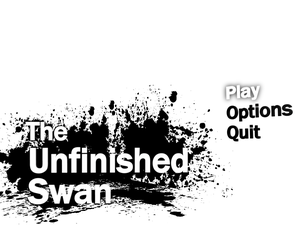 Giant Sparrow has unveiled the release date(s) for The Unfinished Swan. For gamers in the US it will land on October 23rd and Europeans will get to play the amazingly weird game the following day. For those of you with PS Plus, you'll get access to the game a full week earlier on the 16th and 17th respectively.
The game is about a little kid trying to find the titular swan in a picture that was still being finished when his mother passed away. The game is surprisingly deep and granular for something that appears simple on the surface. If you liked Journey, you'll probably love this game.
Source: PSBlog