Looks like Pandas aren't so silly after all.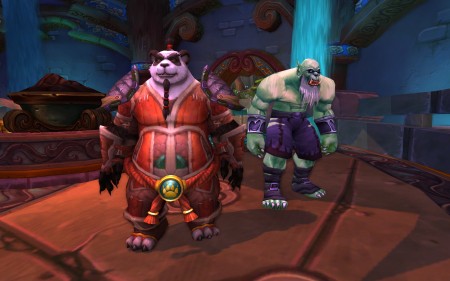 The latest expansion pack for Activision/Blizzard's massive MMO World of Warcraft, subtitled Mists of Pandaria, is turning out to be a pretty big hit. Not that that fact should really surprise anyone since WoW (despite some falling numbers) is still going strong years after it's original release.
Mists of Pandaria has once again given fans a reason to log on, and maybe brought a few new one's along for the ride. That's something that wasn't always a sure thing as some fans had voiced a concern that Mists' 'talking pandas' might be taking the title in a little too light hearted (I'm being kind) of a direction.
At this point it sure seems like it wasn't the case as the subscriber base is now surging up some 2.7 million players to a monster 10 million overall. That's a solid jump that seems to have hedged the drop off that had been steadily occurring.
"With Mists of Pandaria, we set out to expand on the sense of fun and discovery that's always been at the heart of World of Warcraft — in addition to adding a huge variety of new content and features to the game," said Mike Morhaime, CEO and cofounder of Blizzard Entertainment.

"It's been gratifying to see the results of all of the work we put into this expansion and to hear all of the positive feedback from players so far."
The Pandas still seem a little too goofy to me, but then again, I'm not one of the World of Warcraft faithful. Mists of Pandaria is available at retailers and online now.
Source: MCV