Is it me, or does this feel like a trend?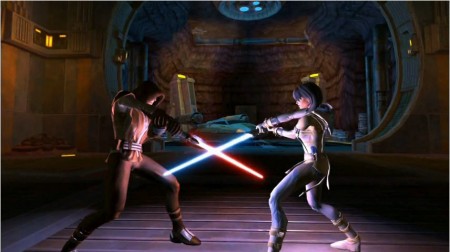 It's just a day after the sudden departure of Cliff Blezinski from Epic Games, and now Daniel Erickson (the creative director of Star Wars: The Old Republic) has announced that he's taking his leave at BioWare.
Erickson has been with the company for about seven years and offered no details as he officially started a Twitter account last night to 'look for work'- though some of his comments were somewhat telling:
"As part of leaving BioWare I'm officially starting a twitter account for job hunt and design thoughts," he said through the social media site last night.

"When 90% of the industry is saying the exact same thing (social, mobile, FTP!) a huge number of people are going to lose that race," he added.

"Job hunt thoughts: If you think a monetisation approach is the same thing as a game idea I don't know why we're talking."
Also kind of interesting is that there have been a string of high profile employees leaving BioWare as of late including founders Dr. Ray Muzyka and Dr. Greg Zeschuk and executive producer Rich Vogel.
Makes you think about company morale in general and the relations they have with parent EA- and the direction that that parent sees the company going.
Source: MCV