Publisher IDW will be making the trip back to the Long Beach Comic and Horror Con for the fourth year in a row with all their biggest properties along for the ride. (Bloom County!)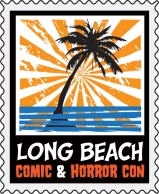 I actually had no idea Bloom County was still around, so this is pretty great news to me. I was a monster fan of the strip when it ran in newspapers- pretty happy to hear it's in IDW's stable.
Also in IDW's stable, by the way, are some of the biggest properties in the entertainment world today. Teenage Mutant Ninja Turtles, Locke & Key, and Star Trek all call the eclectic publisher home.
The company is big on showing their wares off to fans too, making attendance at Cons a regular event for them. And although a smaller show, the LBCHC is no different.
"Long Beach Comic & Horror Con has turned into one of the staples of our trade show schedule. We always have a great time, and it's always a big success for us. Plus it's right in our back yard!" said Dirk Wood, VP of Marketing for IDW. "2011 was great, and 2012 looks to be even better."
The Long Beach Comic & Horror Con runs November 3rd and 4th at the Long Beach Convention Center in (shock!) Long Beach, California. Grab your tickets (and info) here.