Recorded live in a secret location, in somewhere or other.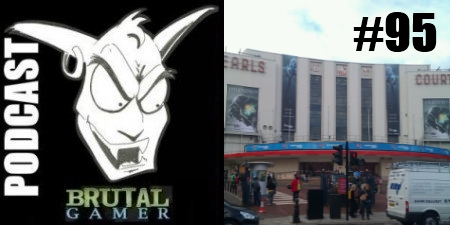 Hosts: Zeth Ward & Mike Jones
We made our annual pilgrimmage to London for the Eurogamer Expo, and we found a nice, not so comfy spot on the press room floor to record our thoughts into a dictaphone, as you do.  We talk about all the big games that were on show, including Assassin's Creed 3, Tomb Raider, Dishonoured and Need For Speed: Most Wanted.  There's also plenty of talk about some of the games that were on show at the Indie Arcade.  Find out what we liked, what we didn't like and what surprised us.
Theme Music: "Just Your Regular Beat Song" by She Music
If you have iTunes and like what you're hearing, please subscribe and leave feedback here
If you wish to download the MP3 directly, we've got you covered here
Podcast: Play in new window | Download