Much like the recently announced Metal Gear Rising, Zone of the Enders HD Collection will be getting the Limited Edition treatment. There's no plasma sword, but there is a 100 page art book to temp you.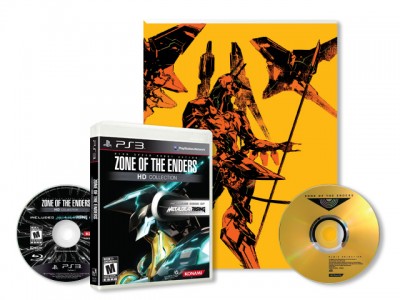 Wrapped in a golden metallic packaging, The ZOE HD Limited Edition will include an import soundtrack, the Metal Gear Rising: Revengeance demo, both games in the series (remastered in HD), and a 100 page artbook loaded with stuff from the games and featuring brand new work from Yoji Shinkawa.
Look for the Zone of the Enders HD Collection Limited Edition to hit (right along side the standard edition) on October 30th for the PS3 and Xbox 360.