How's a "katana blade plasma lamp" sound?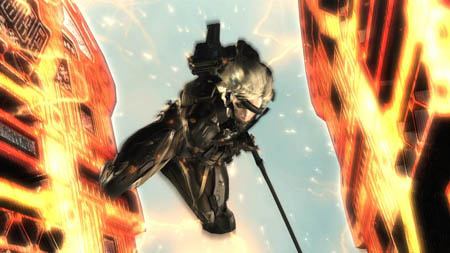 We have yet to see what this particular little goodie looks like, but I'll hand it to Konami, it sounds pretty awesome.
The Limited Edition of Metal Gear Rising: Revengeance will be on store shelves with the standard edition of the Metal Gear spinoff on February 19th of next year. All in all it's scheduled to include the game (natch'), the official soundtrack, a dual sided steelbook case, and a high-frequency katana blade plasma lamp.
Developed by Kojima Productions and PlatinumGames, METAL GEAR RISING: REVENGEANCE takes the renowned METAL GEAR franchise into exciting new territory by delivering an action experience unlike anything seen before. The title brings two of the world's most respected development teams together with a common goal of providing players with a fresh synergetic experience that combines the best elements of pure action together with epic storytelling, all within the expansive METAL GEAR universe.  METAL GEAR RISING: REVENGEANCE introduces Raiden as the central character; a child soldier transformed into a cyborg ninja killing machine, equipped with a high-frequency katana blade and a soul fueled by revenge.
How Konami plans on making a lamp out of that sword is gonna be interesting to see. I'm not overly 'big' into Collector's Editions and the like, but that could be a cool  little collectable to have.