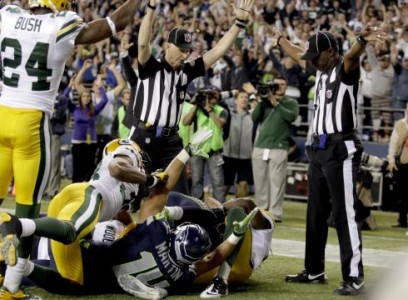 The real refs are returning to the gridiron in real life.  EA is telling us that in next year's Madden, they could also be joining us on the console.
According to a post from Operation Sports, through Kotaku's Owen Good, the real refs may be a part of the Madden 14 experience, presumably their likeness, attitudes, etc.  A similar model is already in place in Sony's MLB The Show series.
EA Sports plans to include real-life NFL referees in Madden NFL 14, according to two different sources close to the NFL Referees Association. One of them said the officials' facial features have been scanned into the game, with an eye toward making their calls and explanations a part of the broadcast presentation for next year's game.
While this is just a rumor at this point, there is some speculation that perhaps this could also mean an improvement in the way penalties and plays are called in next year's game.
Source: Opertation Sports