A look at what happens when Forza takes to the streets.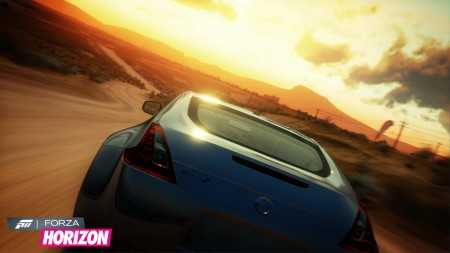 The next Forza game, Forza Horizon, is in the hands of British developer Playground Studios, and takes the series into a more open world setting.
The demo on show at the Eurogamer Expo was a very short experience, and didn't really show any of the open world setting.  It just involved a 3 mile race to a festival.
Forza Horizon looks very pretty, and the cars sound as good as you'd expect from Forza.  The HUD and scenery do seem somewhat reminiscent of Need For Speed: Hot Pursuit to the point that I found myself hitting the A button to use a nitro boost that was never coming.  The actual gameplay and handling is very similar to Forza 4, and it actually works very well.  You even get the rewind feature, should you screw up and want to try again.
So essentially, Forza Horizon seems like a strange hybrid of Forza 4 and Hot Pursuit, but it seems to work quite well in the short burst that we played and is fun to play.  If you're a fan of both games, then you should be rather excited about this one.
Forza Horizon is scheduled for release on October 23rd on Xbox 360.