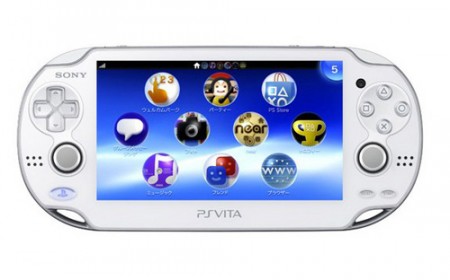 Media Create is reporting that PlayStation Vita sales fell for the week ending September 16, 2012 to just 10.8K units, pushing the system from the #2 spot on the hardware charts that it held for the previous two weeks.
Nintendo 3DS sales also fell last week to 60.9K, down from 64.1K in the prior week. Despite the decline, the 3DS remained the top system in Japan for the week, easily outselling Sony's PS3 which ranked #2 with 13.9K in sales.
On the weekly top 20 software charts the 3DS claimed a total of 10 spots, with Rocket Company's Medarot 7: Kabuto debuting in the #2 spot as the system's top selling title. The PS3 held 3 spots in the top 20, including the best-selling title Tekken Tag Tournament 2, followed by the Wii with 3 titles, the PSP with 2 titles, and 1 title each for the DS and PS Vita.
The full Japanese hardware and software sales charts for the week ending September 16, 2012 are as follows:
Hardware
|System | This Week  | Last Week  | Last Year  |     YTD    |  Last YTD  |     LTD     |
----------------------------------------------------------------------------------------
| 3DS # |     60.903 |     64.159 |     58.837 |  3.120.009 |  1.835.442 |   7.402.152 |
|  PS3  |     13.903 |     11.813 |     36.061 |    791.894 |    953.361 |   8.428.279 |
|  PSV  |     10.858 |     14.106 |            |    530.412 |            |     970.398 |
| PSP # |      9.069 |      9.065 |     25.129 |    566.758 |  1.476.705 |  19.296.142 |
|  WII  |      6.019 |      6.958 |     15.406 |    391.630 |    494.331 |  12.554.851 |
|  PS2  |      1.120 |      1.078 |      1.317 |     43.272 |     57.271 |  21.817.379 |
| NDS # |      1.073 |      1.269 |      5.181 |     60.310 |    580.816 |  32.868.796 |
|  360  |        739 |        815 |      1.295 |     49.251 |     80.859 |   1.585.296 |
----------------------------------------------------------------------------------------
|  ALL  |    103.684 |    109.263 |    143.226 |  5.553.536 |  5.478.785 | 104.923.293 |
Software
01./00. [PS3] Tekken Tag Tournament 2 <FTG> (Bandai Namco Games) {2012.09.13} (¥7.980) – 62.630 / NEW
02./00. [3DS] Medarot 7: Kabuto / Kuwagata <RPG> (Rocket Company) {2012.09.13} (¥6.090) – 49.519 / NEW
03./01. [3DS] New Super Mario Bros. 2 <ACT> (Nintendo) {2012.07.28} (¥4.800) – 36.245 / 1.113.157 (-9%)
04./00. [3DS] Art Academy: Lessons for Everyone <ETC> (Nintendo) {2012.09.13} (¥3.800) – 35.910 / NEW
05./00. [3DS] Samurai Warriors: Chronicles 2nd <ACT> (Koei Tecmo) {2012.09.13} (¥6.090) – 33.933 / NEW
06./04. [NDS] Pokemon Black 2 / White 2 <RPG> (Pokemon Co.) {2012.06.23} (¥4.800) – 18.266 / 2.747.458 (-15%)
07./00. [PS3] Accel World: Ginyoku no Kakusei # <SLG> (Bandai Namco Games) {2012.09.13} (¥7.330) – 17.677 / NEW
08./00. [PSP] Accel World: Ginyoku no Kakusei # <SLG> (Bandai Namco Games) {2012.09.13} (¥6.280) – 15.228 / NEW
09./08. [3DS] Tousouchuu: Shijou Saikyou no Hunter-Tachi Kara Nigekire! <ACT> (Bandai Namco Games) {2012.07.05} (¥5.040) – 13.925 / 136.924 (+7%)
10./10. [WII] Dragon Quest X: Mezameshi Itsutsu no Shuzoku Online # <RPG> (Square Enix) {2012.08.02} (¥6.980) – 9.780 / 548.326 (-17%)
11./12. [3DS] Taiko no Tatsujin: Chibi Dragon to Fushigi na Orb <ACT> (Bandai Namco Games) {2012.07.12} (¥5.040) – 8.287 / 206.092 (-6%)
12./05. [PSV] Hatsune Miku: Project Diva f # <ACT> (Sega) {2012.08.30} (¥7.329) – 8.039 / 186.059 (-56%)
13./13. [3DS] Brain Age: Concentration Training <HOB> (Nintendo) {2012.07.28} (¥3.800) – 7.874 / 154.537 (-1%)
14./02. [3DS] Lost Heroes <RPG> (Bandai Namco Games) {2012.09.06} (¥6.280) – 6.994 / 39.498 (-78%)
15./03. [PS3] Max Payne 3 <ACT> (Take-Two Interactive Japan) {2012.09.06} (¥7.770) – 6.629 / 30.893 (-73%)
16./17. [WII] Wii Sports Resort with Wii Remote Plus # <SPT> (Nintendo) {2010.11.11} (¥5.800) – 6.058 / 1.072.516 (-5%)
17./09. [3DS] Devil Summoner: Soul Hackers <RPG> (Atlus) {2012.08.30} (¥6.279) – 5.910 / 87.865 (-53%)
18./15. [3DS] Kobitodzukan: Kobito Kansatsu Set <ETC> (Nippon Columbia) {2012.07.26} (¥5.040) – 5.795 / 91.063 (-13%)
19./06. [PSP] Lost Heroes <RPG> (Bandai Namco Games) {2012.09.06} (¥6.280) – 5.659 / 21.309 (-64%)
20./19. [WII] Just Dance Wii 2 <ACT> (Nintendo) {2012.07.26} (¥5.800) – 5.110 / 171.151 (-19%)
Source: NeoGAF