G5 Entertainment brings love and legend to your mobile screen.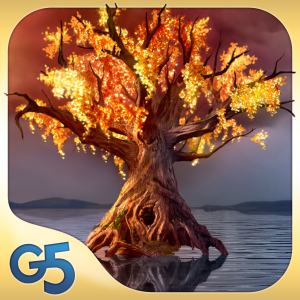 Spirit Walkers: Curse of the Cypress Witch is an interesting entry in the hidden object adventure genre, and one that does things a little bit differently. Whether it appeals to you or not depends largely on how you like your adventures presented to you, but this isn't a game that will dazzle you with an intricately told storyline.
Spirit Walkers: Curse of the Cypress Witch tells the story of a group of young women who embark on a camping adventure after hearing stories of a ghost in the forest. While your companions are quite keen to check out the paranormal phenomenon, your character Maylynn is a bit hesitant. Trepidation aside, Maylynn is soon pulled into the ghostly adventure when one of her friends is gravely injured by what appears to be a malevolent spirit. The women must cross time and dimensions, to save your friend's life–and to right a terrible wrong that occurred many years ago.
The hidden object jumbles in Spirit Walkers: Curse of the Cypress Witch are a little different than what you usually see in this type of game. Instead of a jumble of objects with a lost of items to find, this game has you find a number of shapes among a jumble. This is a bit different, and since you only see the outlines of what you need to find, there isn't any way to know how big or small the items are. To me, it made the experience less enjoyable, as it was often just as much about trying to figure out what you were supposed to find as where to find it. Plus, for a hidden object adventure game, there were a  lot less jumbles than one would expect.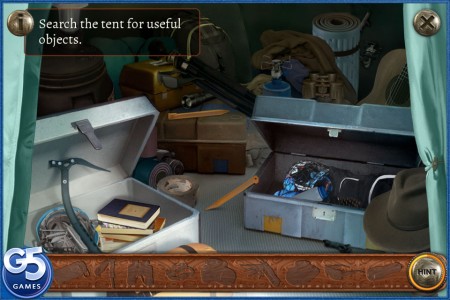 There are other puzzle aspects to this game though, and a big part of the challenge is figuring out where to go next. Not only must you travel between areas to find the items you need to advance, you'll also have to navigate between dimensions. Many times you will need to go back and forth, finding items in one dimension and bringing them back to the other. You need a good combination of paying attention to story clues and trial and error to advance in the game, but there is a timed hint button that you can use if you get stuck.
There are several mini game puzzles involved in Spirit Walkers: Curse of the Cypress Witch. You'll have to perform tasks like replacing pipes in the proper order, putting pieces of broken pottery back together, and mixing ingredients to prepare a recipe. These, combined with the jumble puzzles and the challenge of figuring out where to go next, make for a hidden object adventure game that has perhaps more adventure than hidden objects. If you are a gamer who just likes variety and a bit of a challenge, then this is likely a plus, But, if like me, you're in it for the jumbles, it is a bit of a disappointment at times.
Spirit Walkers: Curse of the Cypress Witch is a game that is all about the puzzles. The story is important, as it advances the game and gives you a purpose behind your actions, but it is obviously not the priority. All of the story scenes are carried out in text boxes only. There is no voice acting, so you kind of have to immerse yourself in the story. This leaves more time for puzzling, if you're the type who prefers action over watching the story unfold.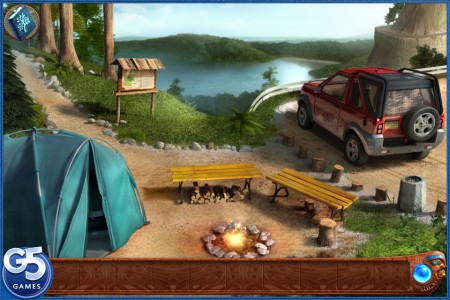 Final Thoughts:
Spirit Walkers: Curse of the Cypress Witch is a challenging hidden adventure that places the puzzles above the story, giving maximum time for puzzles but lessening the immersion in the story a bit. The hidden object jumbles use shapes rather than word lists, which is a personal con, but may appeal to gamers who want greater challenge in their searches.