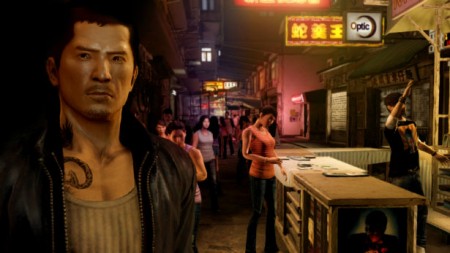 Darksiders 2 may have topped NPD's August 2012 US sales chart, but Square Enix's Sleeping Dogs put up a pretty good fight with 172K units sold during its debut month.
That puts the new IP about 75K behind THQ's Darksiders sequel, but that's not all that bad for a game that was first shoehorned into the dead True Crime franchise, then dropped by Activision, before finally getting rescued by Square Enix.
Most games would not have survived that development turmoil, let alone manage to have such a strong showing against another popular sequel.
For the August 2012, NPD's top 10 US software chart was as follows:
Darksiders 2 (360, PS3, PC)
New Super Mario Bros 2 (3DS)
Kingdom Hearts 3D: Dream Drop Distance (3DS)
NCAA Football 13 (360, PS3)
Lego Batman 2: DC Super Heroes (Wii, 360, NDS, PS3, 3DS, PSV, PC)
Sleeping Dogs (360, PS3)
Transformers: Fall of Cybertron (360, PS3)
Batman: Arkham City (360, PS3, PC)
Call of Duty: Black Ops (360, PS3, NDS, Wii, PC)
The Amazing Spider-Man (360, PS3, NDS, 3DS, Wii)
Source: Joystiq
A gamer since the Intellivision days in the early 80′s, who started writing about and covering the video game industry in 2008. In his spare time he is also a bit of a gun-nut and Star Wars nerd.