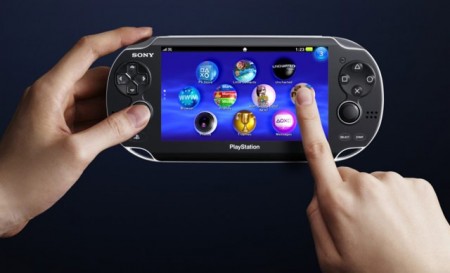 The PlayStation Vita didn't outsell the 3DS in Japan for the week ending September 2, 2012, but it did get a huge boost thanks to a new Sega title.
According to sales tracker Media Create, Sony's Vita jumped into second place last week with 50K in sales, up from just 10.8K in the prior week. The bump was not enough to have the system break the 1 million mark in LTD sales, but it was a much needed shot in the arm for the struggling handheld.
The reason behind the spike came from the Vita's lone title on the top 20 software charts, Sega's Hatsune Miku: Project Diva F, which debuted in the top spot with 159K units sold.
The Nintendo 3DS remained the top selling system for the week, with 74K in sales (up from 71K in the prior week), and it claimed 7 spots on the top 20 software sales charts.
The full Japanese hardware and software sales charts for the week ending September 2, 2012 are as follows:
Hardware
|System | This Week  | Last Week  | Last Year  |     YTD    |  Last YTD  |     LTD     |
----------------------------------------------------------------------------------------
| 3DS # |     74.293 |     71.373 |     54.744 |  2.994.947 |  1.727.529 |   7.277.090 |
|  PSV  |     50.070 |     10.880 |            |    505.448 |            |     945.434 |
|  PS3  |     12.433 |     11.896 |     33.831 |    766.178 |    852.514 |   8.402.563 |
| PSP # |     10.266 |      9.499 |     30.199 |    548.624 |  1.426.172 |  19.278.008 |
|  WII  |      8.680 |      8.810 |     11.606 |    378.653 |    468.182 |  12.541.874 |
| NDS # |      1.488 |      1.542 |      5.710 |     57.968 |    570.745 |  32.866.454 |
|  PS2  |      1.098 |      1.157 |      1.394 |     41.074 |     54.568 |  21.815.181 |
|  360  |        875 |        863 |      1.228 |     47.697 |     78.345 |   1.583.742 |
Software
01./00. [PSV] Hatsune Miku: Project Diva f # <ACT> (Sega) {2012.08.30} (¥7.329) – 159.592 / NEW
02./00. [3DS] Devil Summoner: Soul Hackers <RPG> (Atlus) {2012.08.30} (¥6.279) – 69.365 / NEW
03./00. [3DS] Senran Kagura Burst: Guren no Shoujotachi <ACT> (Marvelous AQL) {2012.08.30} (¥5.980) – 69.084 / NEW
04./01. [3DS] New Super Mario Bros. 2 <ACT> (Nintendo) {2012.07.28} (¥4.800) – 56.061 / 1.037.205 (-18%)
05./00. [PS3] Kami Jigen Game Neptune V # <RPG> (Compile Heart) {2012.08.30} (¥7.329) – 36.189 / NEW
06./00. [PSP] Mobile Suit Gundam Age: Universe Accel / Cosmic Drive <RPG> (Bandai Namco Games) {2012.08.30} (¥5.980) – 35.903 / NEW
07./00. [PS3] Sengoku Basara HD Collection <ACT> (Capcom) {2012.08.30} (¥4.990) – 35.690 / NEW
08./03. [NDS] Pokemon Black 2 / White 2 <RPG> (Pokemon Co.) {2012.06.23} (¥4.800) – 29.186 / 2.707.600 (-14%)
09./00. [PS3] AquaPazza: AquaPlus Dream Match # <FTG> (Aqua Plus) {2012.08.30} (¥7.140) – 20.935 / NEW
10./04. [WII] Dragon Quest X: Mezameshi Itsutsu no Shuzoku Online # <RPG> (Square Enix) {2012.08.02} (¥6.980) – 16.360 / 526.735 (-27%)
11./22. [3DS] Tousouchuu: Shijou Saikyou no Hunter-Tachi Kara Nigekire! <ACT> (Bandai Namco Games) {2012.07.05} (¥5.040) – 15.689 / 109.939 (+264%)
12./00. [PSP] Rurouni Kenshin: Meiji Kenyaku Romantan – Kansen <FTG> (Bandai Namco Games) {2012.08.30} (¥6.280) – 15.178 / NEW
13./07. [3DS] Taiko no Tatsujin: Chibi Dragon to Fushigi na Orb <ACT> (Bandai Namco Games) {2012.07.12} (¥5.040) – 11.278 / 189.006 (+1%)
14./06. [WII] Just Dance Wii 2 <ACT> (Nintendo) {2012.07.26} (¥5.800) – 10.587 / 159.712 (-10%)
15./05. [3DS] Tohoku University Aging Medicine Research Institute: Headed By Professor Ryuta Kawashima – Train your Brain Effectively in 5 minutes a day with Oni Training <HOB> (Nintendo) {2012.07.28} (¥3.800) – 10.569 / 138.690 (-15%)
16./08. [3DS] Kobitodzukan: Kobito Kansatsu Set <ETC> (Nippon Columbia) {2012.07.26} (¥5.040) – 9.825 / 78.608 (+14%)
17./09. [WII] Wii Sports Resort with Wii Remote Plus # <SPT> (Nintendo) {2010.11.11} (¥5.800) – 8.231 / 1.060.107 (-4%)
18./00. [PSP] Ano Hi Mita Hana no Namae o Bokutachi wa Mada Shiranai # <ADV> (5pb.) {2012.08.30} (¥6.090) – 7.666 / NEW
19./00. [PSP] Genroh # <ADV> (Idea Factory) {2012.08.30} (¥6.090) – 6.397 / NEW
20./12. [WII] Kirby's Dream Collection: Special Edition <ACT> (Nintendo) {2012.07.19} (¥3.800) – 6.305 / 193.265 (-10%)
Source: NeoGAF