Crank the headphones up loud enough and you'll s**t bricks at 03:54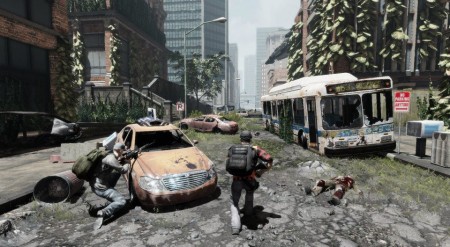 Having spent some time in the DayZ mod for ARMA II, dying a lot and now wishing for a slightly more solid experience, it would appear that my options are opening up with both the announcement of a standalone fully developed DayZ title by Bohemia interactive and WarZ by Hammerpoint Interactive.
Like DayZ – WarZ is an open world first person MMO with no story or plot. The gameplay revolves entirely around you surviving in an apocalyptic nightmare following the death of humanity and the rise of the zombie.
The footage of the alpha version of the open world First Person MMO game shows some nice co-op chat between two players as one scavanges around for food and ammo… like DayZ, you can die from dehydration and hunger.
Given that both WarZ and DayZ are roughly in the same space (alpha) it will be interesting to see which of them comes out on top, or at the very least which game will offer the most polished/hardcore zombie survival experience.
Source: VG24/7