Catch me later, I'll buy you a beer.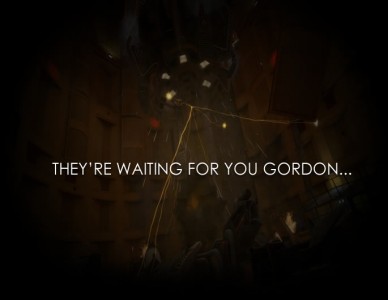 Whilst you could easily argue that Valve's Source engine is no spring chicken, it does help to add a bit of graphical spit n' polish to the original Half Life game which is about to be re-released as a mod on September 14th courtesy of BlackMesasource.
The original idea of re-creating Half Life with the Source engine, which powers Half Life 2, Left for Dead and Portal 2, started way back in 2004 and has been a fairly substantial work in progress ever since then, to the extent that the 14th September won't even see the entire game being released.
The Xen chapter of the game is being left aside and developed more fully and expanded into a sizable game in its own right, which may come as welcome news whether you enjoyed the final act of the game or felt (as even Valve did) that it wasn't as well developed as the preceeding Earth bound levels.
Project Lead, Carlos Montero gives a pretty frank account of the reasons behind the lengthy development cycle in an interview with Rock. Paper, Shotgun, but given Valve are taking their sweet time with Half Life 3, I don't think you can honestly blame a group of enthusiasts and hobbyists for taking their time with a much beloved and still highly lauded game.
We were determined to make this release date come hell or high water, and we killed ourselves to do it. We were cutting corners everywhere, cutting chunks of maps out, rushing through everything, making rash decisions. Basically, we ended up going against all of our core values just to hit this deadline we had set for ourselves. It was harrowing, frustrating, and as we came to find out, ultimately futile…

We had a huge internal discussion in which we ultimately decided to break the news to the public and to re-focus and make something we could actually be proud of.
Breaking the news to the public resulted in a backlash from those originally stoked by excitement from the trailer below that promised a 2009 deadline, and even saw Black Mesa: Source win a vapourware award at one point.
However, it looks as though the team's dedication and hardwork is about to pay off in the next few weeks – with some promising gameplay footage released earlier last month stoking some excitement that this could well give HL fans a welcome return to the series roots whilst Valve do… whatever it is they're actually doing at the moment.
What is interesting is that the team have really attempted to try and modernise and expand the experience and not just attempt a straight up carbon copy. I'm not a fan on the voiceover work as heard in the trailer below, and also slightly sceptical about turning Xen into anything larger given their previous form with development time and that I felt that it worked quite well as it was (although I'll confess I am in the minority on that one). However I've been meaning the fire up Half Life for the last few months now and I can't think of anything better than playing it with a fresh lick of paint and some twists on the original to keep things fresh.
Being a mod – Black Mesa: Source will be released on PC only on the 14th September.
Source: Rock, Paper, Shotgun, blackmesasource.com