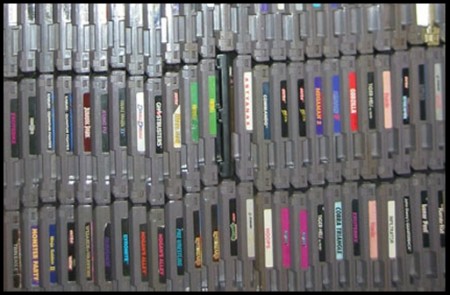 In a recent interview with Polygon, GameStop CEO Paul Raines revealed that the company is considering opening up an online store to sell their considerable stock of retro video games, most of which landed in their possession as the result of past trade-ins.
"We've got them. We think there's a vintage sales opportunity, so we're accumulating some inventory. It's a big idea, and there's a few problems with it. The first one is sourcing the product, the condition, the refurbishment, all that stuff. But there's a customer for it. And we're working on some stuff we haven't announced yet."

"If you go to eBay and look at all of the gaming stuff that's on there, it's unbelievable. Collector's stuff. We've got to be in that business. We will be… we've got to be a destination for gamers where, for cool stuff for gaming, you've got to go to Gamestop."
Lord knows that I'm not the biggest GameStop fan, but I have always appreciated the fact that it's an relatively easy place to find last-gen software, and the thought of them expanding that past the GameCube/PS2/Xbox-era is extremely interesting.
Granted you can get a lot of that stuff off eBay, but having another outlet to find that missing game from your collection is nothing but a good thing.
Source: The Verge