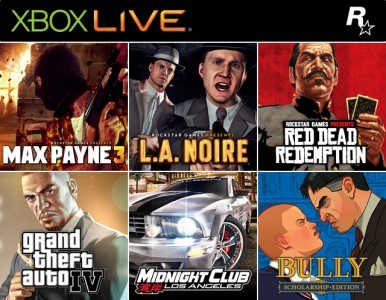 Psst, over here!  Yeah, you.  You looking for some cheap DLC?
Well, Xbox 360 owner, you are in luck!
Rockstar is having a sale on DLC for some of it's very popular titles over Xbox Live for this week only!  Titles such as GTA 4, Bully, the horrible game LA Noire and even Max Payne 3 all have DLC on sale anywhere from %38 to %50 off their typical spacebuck … sorry, MS points prices!
So for those willing to suffer through one more episode of Cole Phelps, or perhaps never got around to The Ballad of Gay Tony, here is your chance for some cheap DLC for a batch of (mostly) awesome games.
Original Source: Rockstar Games News Wire