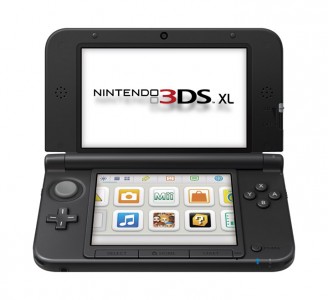 According to Media Create's weekly sales data, Japanese video game sales fell across the board for the week ending August 26th. Despite the decline the Nintendo 3DS managed a slim year-over-year gain, bringing its life-to-date sales up to 7.2 million.
For the week, Nintendo's handheld remained in the top spot with 71K in sales (down from 111.8K in the prior week). As has been the case the system's latest version, the 3DS XL, outsold the original 3DS 41.9K to 29.4K.
Sony's PS3 claimed the #2 spot with 11.8K in sales (down from 16K), followed by the PS Vita which held basically flat at 10.8K in hardware sales.
On the software charts the 3DS held 7 out of the to 20 spots, with New Super Mario Bros. 2 remaining as the best-selling title for the week. The rest of the top 20 consisted of 5 Wii titles, 3 PSP titles, 2 PS3 titles, and 1 each for the Xbox 360, DS, and Vita.
The full Japanese hardware and software sales charts for the week ending August 28, 2012 are as follows:
Hardware
|System | This Week  | Last Week  | Last Year  |     YTD    |  Last YTD  |     LTD     |
----------------------------------------------------------------------------------------
| 3DS # |     71.373 |    111.857 |     60.781 |  2.920.654 |  1.672.785 |   7.202.797 |
|  PS3  |     11.896 |     16.277 |     33.141 |    753.745 |    818.683 |   8.390.130 |
|  PSV  |     10.880 |     11.298 |            |    455.378 |            |     895.364 |
| PSP # |      9.499 |     13.285 |     31.330 |    538.358 |  1.395.973 |  19.267.742 |
|  WII  |      8.810 |     15.640 |     11.342 |    369.973 |    456.576 |  12.533.194 |
| NDS # |      1.542 |      2.256 |      5.729 |     56.480 |    565.035 |  32.864.966 |
|  PS2  |      1.157 |      1.433 |      1.580 |     39.976 |     53.174 |  21.814.083 |
|  360  |        863 |        978 |      1.393 |     46.822 |     77.117 |   1.582.867 |
Software
01./01. [3DS] New Super Mario Bros. 2 (Nintendo) {2012.07.28} (¥4.800) – 68.547 / 981.144 (-54%)
02./00. [PSP] Bakemonogatari Portable # (Bandai Namco Games) {2012.08.23} (¥6.280) – 34.500 / NEW
03./02. [NDS] Pokemon Black 2 / White 2 (Pokemon Co.) {2012.06.23} (¥4.800) – 33.955 / 2.678.414 (-45%)
04./03. [WII] Dragon Quest X: Mezameshi Itsutsu no Shuzoku Online # (Square Enix) {2012.08.02} (¥6.980) – 22.457 / 510.374 (-52%)
05./05. [3DS] Tohoku University Aging Medicine Research Institute: Headed By Professor Ryuta Kawashima – Train your Brain Effectively in 5 minutes a day with Oni Training (Nintendo) {2012.07.28} (¥3.800) – 12.427 / 128.121 (-39%)
06./04. [WII] Just Dance Wii 2 (Nintendo) {2012.07.26} (¥5.800) – 11.702 / 149.126 (-50%)
07./06. [3DS] Taiko no Tatsujin: Chibi Dragon to Fushigi na Orb (Bandai Namco Games) {2012.07.12} (¥5.040) – 11.140 / 177.728 (-41%)
08./10. [3DS] Kobitodzukan: Kobito Kansatsu Set (Nippon Columbia) {2012.07.26} (¥5.040) – 8.588 / 68.783 (-32%)
09./07. [WII] Wii Sports Resort with Wii Remote Plus # (Nintendo) {2010.11.11} (¥5.800) – 8.569 / 1.051.876 (-45%)
10./00. [PSP] Detective Opera: Milky Holmes 2 # (Bushiroad) {2012.08.23} (¥5.229) – 7.842 / NEW
11./00. [PSV] Tokushu Houdoubu (Nippon Ichi Software) {2012.08.23} (¥6.090) – 7.425 / NEW
12./09. [WII] Kirby's Dream Collection: Special Edition (Nintendo) {2012.07.19} (¥3.800) – 7.026 / 186.959 (-46%)
13./11. [PSP] Kuroko's Basketball: Miracle Game (Bandai Namco Games) {2012.08.09} (¥5.230) – 6.908 / 56.434 (-43%)
14./00. [PS3] Rinne no Lagrange: Kamogawa Days – Game & Ova Hybrid Disc (Bandai Namco Games) {2012.08.23} (¥7.980) – 6.563 / NEW
15./14. [3DS] Dragon Quest Monsters: Terry's Wonderland 3D # (Square Enix) {2012.05.31} (¥5.490) – 6.164 / 874.431 (-37%)
16./15. [3DS] Rune Factory 4: A Fantasy Harvest Moon (Marvelous Entertainment) {2012.07.19} (¥5.229) – 5.263 / 140.639 (-37%)
17./13. [WII] Mario Party 9 (Nintendo) {2012.04.26} (¥5.800) – 5.180 / 534.890 (-50%)
18./12. [PS3] Persona 4: Arena (Atlus) {2012.07.26} (¥7.329) – 5.102 / 181.578 (-52%)
19./00. [360] The Witcher 2: Assassins of Kings (Spike Chunsoft) {2012.08.23} (¥7.770) – 4.924 / NEW
20./17. [3DS] Little Battlers eXperience: Explosive Boost (Level 5) {2012.07.05} (¥4.400) – 4.784 / 119.350 (-40%)
Source: NeoGAF