Nice to see that the new owner has not yet come to his senses.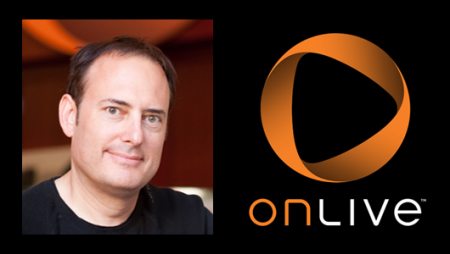 The new OnLive, as opposed the old one of a few weeks ago that laid off 50% of their staff and sold all their assets to Gary Lauder, has announced that Steve Perlman will remain with the company as its CEO.
A statement from the company reads in part:
"Steve continues as CEO and is currently concentrating on the transition; once this is complete, he'll be very focused on our next product releases and the vision… There will be changes to the organisation both with old and new OnLive staff that will be bringing new features and games to the service. There will be more announcements – both large and small, such as the arrival of the Vizio CoStar and the Ouya Kicktarter project, and stay tuned for major announcements coming soon."
Just to make this clear. The same exact guy who was at the helm of the good ship OnLive when the company ran up $40 million in debt, ran out of cash, leased 8,000 servers for 2,000 simultaneous users, kept hiring staff like there was no tomorrow, while at the same time proved himself incapable of drumming up the necessary customer base to justify the company's existence, is now going to stay on as their CEO.
That makes about as much sense as starting a cloud-gaming-only company, when the vast majority of the world doesn't have the necessary access to broadband to even consider being a customer.
Source: GamesIndustry