New GTA V Ass-ets.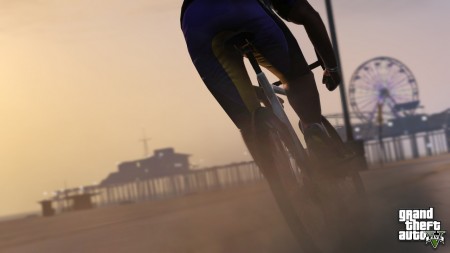 Rockstar and Take-Two pulled open the Grand Theft Auto V vault door a little tiny bit this morning, and released a grand total of three new screenshots for the game.
No new information was provided to go alongside the screenshots, so we still don't have a release window or a list of systems that the game is headed to. However, there is a great deal of information about Grand Theft Auto V that can be gained from these screenshots.
For starters, jet fighter planes confirmed. Secondly, there will be cars. Third, that guy's ass on a bike.
Enjoy!