Witness the awesome union of tweed, robots and British sci-fi in this charming preview video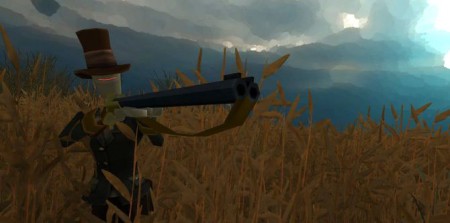 The fantastically named Sir, You Are Being Hunted is an interesting looking FPS action title coming from Big Robot studio. The game itself revolves around the player being hunted across the English countryside by upper-class robots armed with hunting rifles, shotguns and cyber dogs.
Whilst other gameplay details are yet to be revealed, the game will run on Big Robot's internally developed Lodestone system which can procedurally generate an environment with potentially infinite variety. The developers have in mind "an English S.T.A.L.K.E.R" when they were planning the game so it will be interesting to see what gameplay features do eventually get announced.
The title will be available for pre-order in a few weeks and is due out early 2013.
Source: Rock Paper Shotgun