Brutal Gamer chats with Executive Producer Peter Garcin of HB Studios, the development team behind the upcoming Medal Bound for iOS and NBA Baller Beats for Xbox Kinect.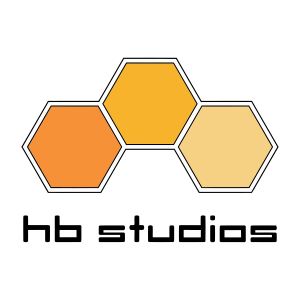 *Update* It turns out that HB studios has closed down its Halifax studio after the lease for the office was up. The studio plans to amalgamate their staff into the Lunenberg office, and there are still "we're hiring" signs on their website. All signs point to a reduction in unnecessary costs while retaining the talent pool. Seems to me like a smart way to keep a company running.
You may remember a preview and review I did of Medal Bound, a sports-management mobile game developed by the ever-so-Canadian developer HB Studios. I got the chance to sit down with their Executive Producer Peter Garcin, to discuss his side of the development cycle on Medal Bound, as well as a bit about his background in Video Games.
[DS (Dan Spiler – Brutal Gamer)] First off: Your career. How did you start out, and how did you end up working for HB Studios?
[PG (Peter Garcin – HB Studios)] Well, I've been programming since I was a kid – and I started making games pretty much straight away – it was the thing that interested me the most. After I finished grad school, I was looking around for something, and the opporuntity to be a programmer in video games – on the South Shore of Nova Scotia which is one of the most beautiful places was just too good to pass up. I'd been out of the programming world for a little while, but I applied, got the job – and the rest is history. I've been here nearly 10 years now.
[DS] And what sort of games have you worked in your career, and then while at HB for the past decade?
[PG] Well, we do a lot of sports games here – so we've had the opportunity to work on some of the biggest franchises around for EA Sports – NHL, Madden, FIFA, NBA, Tiger Woods – we've had our hands in all of them. But we've also done music titles here, we're working with Sony on Wonderbook, and have also done a number of non-simulation sports games, most recently with NBA Baller Beats. And we're also obviously branching out into mobile and social with Medal Bound.
[DS] Speaking of the studio, can you tell me HB Studios? Marketing-Spew is permitted.
[PG] Well, HB Studios was founded in 2000 by our President, Jeremy Wellard. We started out building Cricket and Rugby games – in fact we launched our own Rugby World Cup title just last fall – so those games are still very much a part of our heritage. We're located in Lunenburg, which is a UNESCO World Heritage site – it's a beautiful seaside town on the South Shore of Nova Scotia. So you've got the opportunity here to work in a really cutting edge field, but live rurally – so you've got this awesome mix, where the beach is 10 minutes away and there's no traffic – but you still get to work in a really dynamic environment with a lot of really talented people.
[DS] How big of studio is it, and what's the split on the different disciplines (programmers, 2D/3D art, etc)?
[PG] We've grown on lot over the years, and now we're in the 100+ range for dev staff – so we're pretty sizeable. We have a studio in Halifax as well but Lunenburg is our HQ. It's pretty programmer heavy – they make up the biggest contingent, but we have a mix of all disciplines: 3D Artists, Animators, 2D Artists, Audio, etc. – we've got it all! People are usually pretty surprised to learn that in a town of 2800 that there's a game studio with almost a hundred people located here.
[DS] What kind of role did you play in Medal Bound's development?
[PG] My role was primarily one of helping to guide the creative direction for the title along with Jeremy (president of HB) and the team, as well as developing the processes and framework to be able to deliver a game on this platform.
[DS] What was your studio's motivation in making a game about this kind of subject matter (championship sports), considering your expertise in regular sports?
[PG] The game actually did start out conceptually as a single-sport team management game but evolved into this idea of juggling multiple athletes and different sports and schedules. The plate-spinning element is sort of central to the game, and so it just had the right fit – and was also something fresh for us to tackle as a studio.
[DS] Why the shift to mobile, given the experience on console platforms?
[PG] The industry is changing. We recognize that gaming habits are changing as well – even our own personal habits have changed over the years. So it's an opportunity for us as a company to diversify and broaden our skillset, and to also just creatively explore a new space and make something that we're really proud of.
[DS] What was the design process for the art? Why did you choose 2D (possibly 3D renders) versus 3D? How did you land on this particular art style?
[PG] We went through a number of iterations on art style – we considered both options. 2D just had the right 'feel' for us, and evolved out of the process. Early on we had a much more explicit almost 8-bit look to the game, but over time that became the more modern high-def look that you see in the game. The most important aspect for us was retaining the 'charm' of the characters and setting and making sure that they were approachable.
[DS] What was the design process for gameplay/mechanics/genre choice (management sim) vs other mobile game types (city management, arcade style for each of the sports, etc)?
[PG] We've got a lot of sports management gamers and gurus here in the studio. There's a deep knowledge and experience well in that area so we wanted to try to tap into that – but make it more accessible. A lot of those games are just totally overwhelming with depth, and we wanted to capture the core of what those experiences are, and make it more accessible for playing on a phone or tablet. We prototyped the entire core game in Excel before we wrote a single line of code. That's a technique we try to employ here wherever possible – capturing the core loop, and the fundamentals, and building them in a way that can then be extended onto the actual target platform.
[DS] What is your full title and what studio do you work for? (the official marketing-spew stuff)
[PG] My title here is Executive Producer, and I work for HB Studios in Lunenburg.
[DS] What does a Producer actually do?
[PG] It varies across the industry – but in general a Producer is responsible for defining and delivering what the game actually is. So ensuring that the game is done to a high quality standard, that it has the right feature set, that it is aligned with its intended audience, and that it has the relevant support from a marketing standpoint, etc. In many studios Producers are also responsible for the time/budget aspects of making a game – here at HB, Producers are focused on the creative, so it's very much a focus on quality and making sure the game has the right feature set, and that the team is working on the right stuff.
[DS] What games are currently on your iPhone (top 5 that you play)?
[PG] Alright, top 5 on my phone – not including Medal Bound: New Star Soccer, Ticket to Ride, Pandemic, Triple Town, and Jetpack Joyride.
[DS] Who is your favourite developer beside your employer? Why?
[PG] Tough call – in the mobile space, I really like the Kairosoft games. I think they have such a charm and do a great job of creating a little world that sucks you in.
[DS] What has been your favourite game to work on?
[PG] Really hard to call that one – everything has its own challenges. For me, I just love the process of building a game – of taking something from just an idea and turning into something tangible that people end up playing with for hours. That is really satisfying. So for me, I think it's been a lot of the ones where we really built them up from nothing – that's many of our Rugby and Cricket titles – or more recently with Medal Bound or Baller Beats.
[DS] What kind of advice would you give someone looking to get into the industry in the less popular fields, like Production or Design? Should they start in other disciples, or is are there ways for them to start in those positions? (I'm totally asking for a friend…his name is…uh…Dan. It's totally not me.)
[PG] The thing I always say is: understand the medium. Games have their own language, their own rules – and in Production/Design you really need to understand that at a deep level. And a big part of understanding how those rules work is knowing how to write code. I think everyone should know how to code – not necessarily to the level where you could actually go be a programmer, but just having an understanding of how that works is such a huge advantage. Understanding constraints, and understanding what all those grand ideas have to be translated into allows you to know better what works in this medium and also lets you better 'sell' your ideas to a team. To answer your second part, most people come in from other disciplines, but you can start straight in design or production – the key there is demonstrating that you either have a really solid knowledge of the medium, the subject matter at hand for the game, or having a solid portfolio that demonstrates you have the ability to be successful in a production role.
[DS] If you want to include any insider development info on NBA Baller Beats, by all means. (We'll invariably cover it, at the very least as a news story if we don't get a review copy.)
[PG] I don't know how much insider info I can give, but in general, Baller Beats was a hugely challenging, but at the same time hugely rewarding project to work on. We got involved in that when it was still just a "crazy idea" – and I can remember the moment we had this really rudimentary prototype with just a wireframe and some blocks, but we were all crowded around the devkit, waiting in line to play it and it was just fun. It made you remember that bouncing a ball is just inherently fun – and it tapped into that, while at the same time solving some pretty challenging technical challenges around ball tracking and latency. There were a lot of really tough technical and creative hurdles on that project and the team a great job to solve those and put out what is a really fun game to play, and something that is very innovative for the platform.