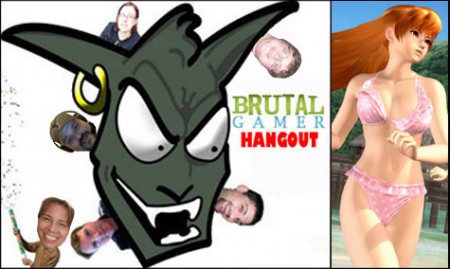 In this on-air hangout Amy, Hanna, Mike D and Troy discuss hot topics at casa de Brutal Gamer.
To help with Hanna's performance anxiety, Amy starts off with an on-air continuation of the whole sexulization of women in games, which leads us to booth babes (are they really necessary?), the geek culture which is now pop culture and when is it going to change?
The conversation leads into the Colorado shooting incident during the midnight showing of Batman: The Dark Knight Rises and how it was handled on social media, including Twitter. Is it OK to make a mistake in social media? Is there a right or wrong way to handle this situation on Twitter?
We give our brutally honest opinions and welcome yours. Come hangout with us!