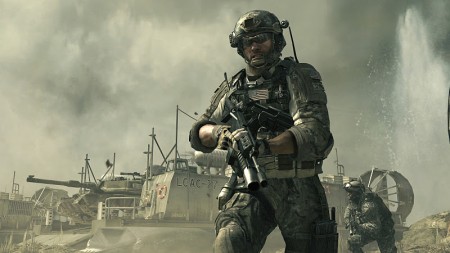 Superannuation has dug up a resume belonging to an Infinity Ward engineer that seems to suggest that the 2013 Call of Duty title will be released for both the current and next-generation of consoles.
The resume lists the CoD (which would presumably be Modern Warfare 4) as releasing on "XB2" (Xbox 360), "PS3", "PC DX11", "TBA" systems, and a "new high-end DX11 code base".
Given Activision's past support, it would be reasonable to assume that at least one of the "TBA" systems would be Nintendo's upcoming Wii U. It also seems likely that Activision is planning for a release on the next Xbox or PlayStation system, possibly with the next-gen version being the primary focus and the other platforms getting ported down versions.
All of this is entirely speculation at this point, but all signs are starting to point towards the launch of a next-gen Xbox and/or PlayStation late next year.
Source: Kotaku