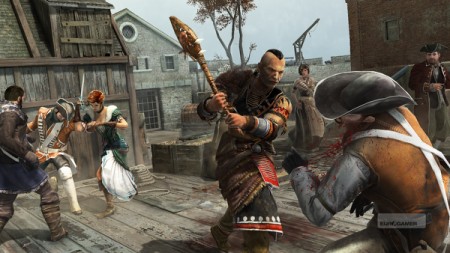 Ubisoft has confirmed that Assassin's Creed III will feature a four-player co-op mode, called "Wolf Pack", when it launches this October (or later if you are a PC gamer).
Wolf Pack will work by having four players face off against 25 timed waves of targets that are in desperate need of being stabbed in the neck. As you might expect, each wave becomes increasingly difficult and will require the four players to work together to track down the targets. The first two screenshots for Wolf Pack are included in our gallery down below.
As an added little ACIII bonus, Ubisoft also re-released the Connor Boston gameplay video that hit last month. This time the publisher has included developer commentary explaining all the gameplay mechanics that are shown in the footage. Check that out below.
Source: Eurogamer