Second Circle Pad and AC adapter not included.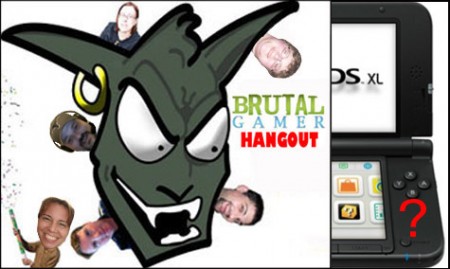 In this episode of the BrutalGamer.com Hangout Justin, Hanna, and Troy talk about Nintendo's new 3DS XL, Diablo III's forced 72-hour Starter Edition, and EA's push to make all games filled with micro transactions.
The team also discusses a bit about the Xbox 720 document leaks, Troy making his pregnant wife wait in line for the Wii, evil Canadians who use digital distribution, and Old Navy's awesome sale on shorts!
All this and more in Brutal Gamer Hangout #5.