The prettiest cupcakes and the best guns come at a price.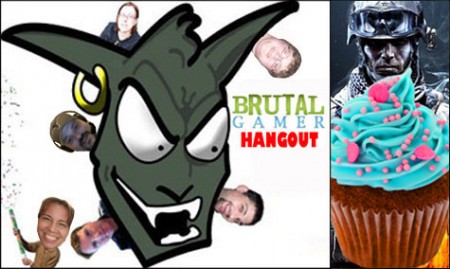 In this episode of the BrutalGamer.com Hangout Amy, Hanna, Jeff, Justin, and Troy discuss the hidden costs for free-to-play games, Battlefield 3 Premium buyer's remorse, the Tomb Raider "attempted rape scene" controversy, and the bro-shooter that is Dead Space 3.
The team also talks a bit about the rise of Indie Developers, the upcoming first-person horror game "Among The Sleep", and Troy and Justin kick around a few ideas for their "After Dark" Brutal Gamer Hangout.
All this and more in Brutal Gamer Hangout #4.
A gamer since the Intellivision days in the early 80′s, who started writing about and covering the video game industry in 2008. In his spare time he is also a bit of a gun-nut and Star Wars nerd.