Diablo 3 mania not enough reverse downward retail spending trend in U.S..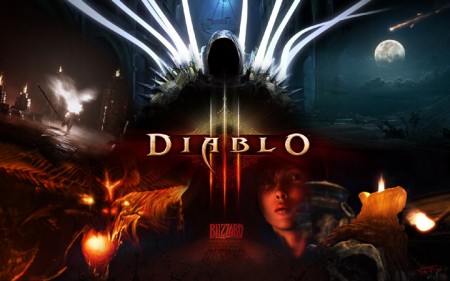 NPD reported their U.S. retail sales results for May 2012 last night, showing that overall sales were down 28% year-over-year to just $516.5 million. Sales revenue was down across the board, with the exception of accessory sales which were up, thanks to a 74% increase in point card sales and "continues success of Skylanders".
Hardware sales fell to $138.9m, with the Xbox 360 topping the charts with 160K (a drop of 47% year-over-year). The only system to see an increase in sales over May 2011 was the 3DS which jumped up 17% to 113.5K.
Software sales were lead by Diablo 3, which pulled in an impressive 1 million units sold just at retail. Max Payne 3 and Ghost Recon also found success with 440K and 400K in sales respectively, but it was not enough to counter an overall revenue drop of 16% to $335.2m.
NPD estimates that these numbers only account for 50-60% of total consumer spending, and that their total preliminary estimates (which include used game sales, rentals, subscriptions, etc.) stands at $1.17 billion. That information will not be finalized until this September in their Q2 Games Market Dynamics: U.S. report.
For May 2012 the top 10 best-selling software titles were:
1.) Diablo 3 (PC) Activision Blizzard – 1m Link
2.) Max Payne 3 (360, PS3, PC) Take-Two Interactive – 440K
3.) Tom Clancy's Ghost Recon: Future Soldier (360, PS3) Ubisoft – 400K
4.) Prototype 2 (360, PS3) Activision Blizzard
5.) NBA 2K12 (360, PS3, Wii, PSP, PS2, PC) Take-Two Interactive
6.) Call of Duty: Modern Warfare 3 (360, PS3, Wii, PC) Activision Blizzard
7.) Sniper Elite V2 (360, PS3) 505 Games
8.) Battlefield 3 (360, PS3, PC) Electronic Arts
9.) Dragon's Dogma (360, PS3) Capcom – 92K
10.) Just Dance 3 (Wii, 360, PS3) Ubisoft
Source: NeoGAF, Joystiq, GamesIndustry.biz