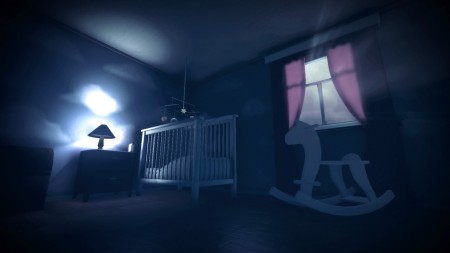 Norway-based indie game developer Krillbite Studio is cooking up a fresh and interesting take on the horror genre with their latest project, Among The Sleep.
Set for release sometime next year on PC & Mac, Among The Sleep puts players in the role of a toddler who is tormented by "horrifying creatures" and his own overactive imagination after being put to bed one night. The game uses a first-person view to make the player feel as if they are the small child, which does a fantastic job of highlighting the feeling of being helpless in a large and scary world.
The horror genre has become fairly stale over the last few years, and needs a good push in a direction that doesn't center around racking up zombie headshots. Among The Sleep seems to have all the right ideas in place to be that good push. Hopefully the gameplay can live up to the atmosphere that Krillbite has created, because if it does this could be one of the best horror titles to be released in years.
Check out the first trailer and screenshots for Among The Sleep down below, and stay tuned to Brutal Gamer for all the latest updates.
Source: Krillbite, Among The Sleep official site, Youtube