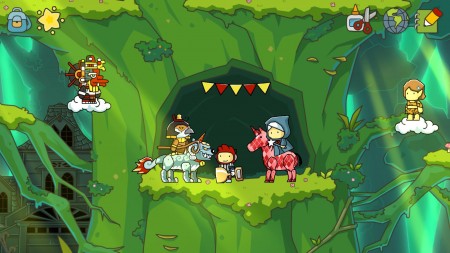 During Nintendo's E3 2012 press conference yesterday, Warner Bros. and developer 5th Cell took to the stage to announced the next chapter in the Scribblenauts franchise, Scribblenauts Unlimited for the Wii U and 3DS.
Scribblenauts Unlimited on the Wii U brings the franchise into HD for the first time and allows users to create and share unique items (like the dog-car shown in the trailer), customize their character's appearance, and play in a local multiplayer mode. The 3DS version of Scribblenauts Unlimited was shown during b-roll footage at Nintendo's press conference, but all the talk focused on the Wii U version.
Scribblenauts Unlimited is said to be a "launch window" title for the Wii U. Check out the game's debut trailer, E3 booth interview, and the first screenshots in our gallery below.