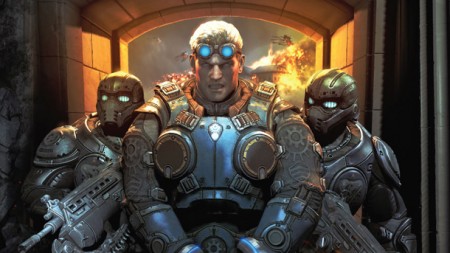 Ahead of Monday's planned E3 debut, Game Informer has gone ahead and revealed that the next Gears of War title will be called Gears of War: Judgment.
We still don't know much about the game but the July issue of Game Informer has two similar cover images, one featuring Damon Baird and the other showing Augustus Cole. Both covers have the characters in fancy, futuristic, bro-shooter handcuffs being escorted by some COG soldiers. The pair look pretty young, which could be an indication that Judgment is a prequel.
At any rate, we will all find out together when the full unveiling of Gears of War: Judgment happens on Monday, June 4th at 12:30 p.m. ET during Microsoft's press conference. That is unless Game Informer decides to just go ahead and tell us everything in a couple of hours, which at this point is a real possibility.
Source: Game Informer