Tony Hawk's games were always filled with awesome pop-punk and angsty rock, and some of it is back!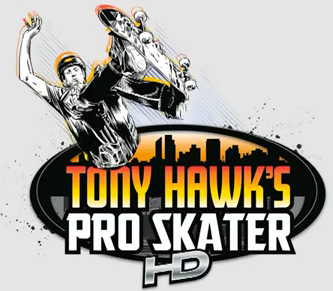 If you played the great Tony Hawk's Pro Skater when you were growing up, you'll remember the 'totally bitchin" soundtrack. Growing into my teenage years as I played the game, the angsty rock and pop-punk soundtrack was the perfect accompaniment to my relatively comfortable upbringing. While I have moved on from the original game's style of music it certainly had a hand in shaping what I listened to for many years.
Now the remake is on the horizon a lot of people are wondering what songs will be included in the game and the list has been revealed. It is rumoured that new songs will be added with the THPS3 Track DLC pack, so the list won't be representative of the full soundtrack.
Returning tracks:
Bring the Noise – Anthrax featuring Chuck D
Superman – Goldfinger
When Worlds Collide – Powerman 5000
Heavy Metal Winner – Consumed
May 16 – Lagwagon
No Cigar – Millencolin
You – Bad Religion
New tracks:
The Bomb – Pigeon John
We the People – Lateef the Truthspeaker
Marathon Mansion! – Pegasuses-XL
Teenage Blood – Apex Manor
Please Ask for Help – Telekinesis
Flyentology (Cassettes Won't Listen Remix) – El-P featuring Trent Reznor
USA – Middle Class Rut
Source: Eurogamer
I'm a student. That's about it really. I like games as well I suppose. Music as well. I'm 'ambitiously sporty' or at least I like to think and have a passing interest in a few disciplines. I write news for the site among other things.