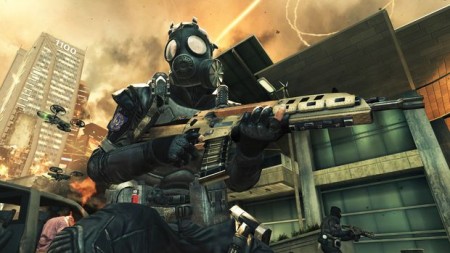 Activision decided to play "Let's release the bare minimum of new Call of Duty screenshots" game today with Black Ops 2 by putting out a whopping two new screenshots for us to put in front of our eyeballs.
The screens don't look all that different from the initial round of Black Ops 2 assets, but they do come with a bit of information that is news to me. Turns out the character seen in the initial trailer is not the main character, David Mason, as originally thought. Who he is has not been revealed but he will be your (Mason's) partner during the game, similar to Frank Woods role in Black Ops.
Check out the new screens in the gallery down below.
Source: Destructiod